The Lake Country Scenic Byway:
More than just another pretty drive
Minnesota's Lake Country Scenic Byway is located in a unique national transition biome of prairie grasslands in the west to hardwood and conifer forests to the east.  The 88-mile adventure stretches along State Highway 34 from Detroit Lakes to Park Rapids to Walker, as well as State Highway 71 north of Park Rapids to Itasca State Park. Lake Country was designated as a state byway on May 26, 1999.
Find out why the area is so often called the Playground of the North. Lakes and rivers, public forests and parks, recreational trails, golf courses and more offer outdoor adventures.
Natural and cultural history has left a legacy in Lake Country. Visitors traveling the byway can visit local landmarks and learn the area's unique stories. Plan to stay a day, week or longer along the byway. If you're looking to Minnesota's Lake Country for a family retreat, find the perfect spot to stay at one of our many lodging establishments.
Especially interesting in 2014 was the Christmas tree placed in Washington, DC from the Chippewa National Forest, located along the Lake Country Scenic Byway! In May, visitors from several states and Manitoba traveled to Park Rapids as the Lake Country Scenic Byway Association hosted the national conference of the Jefferson Highway.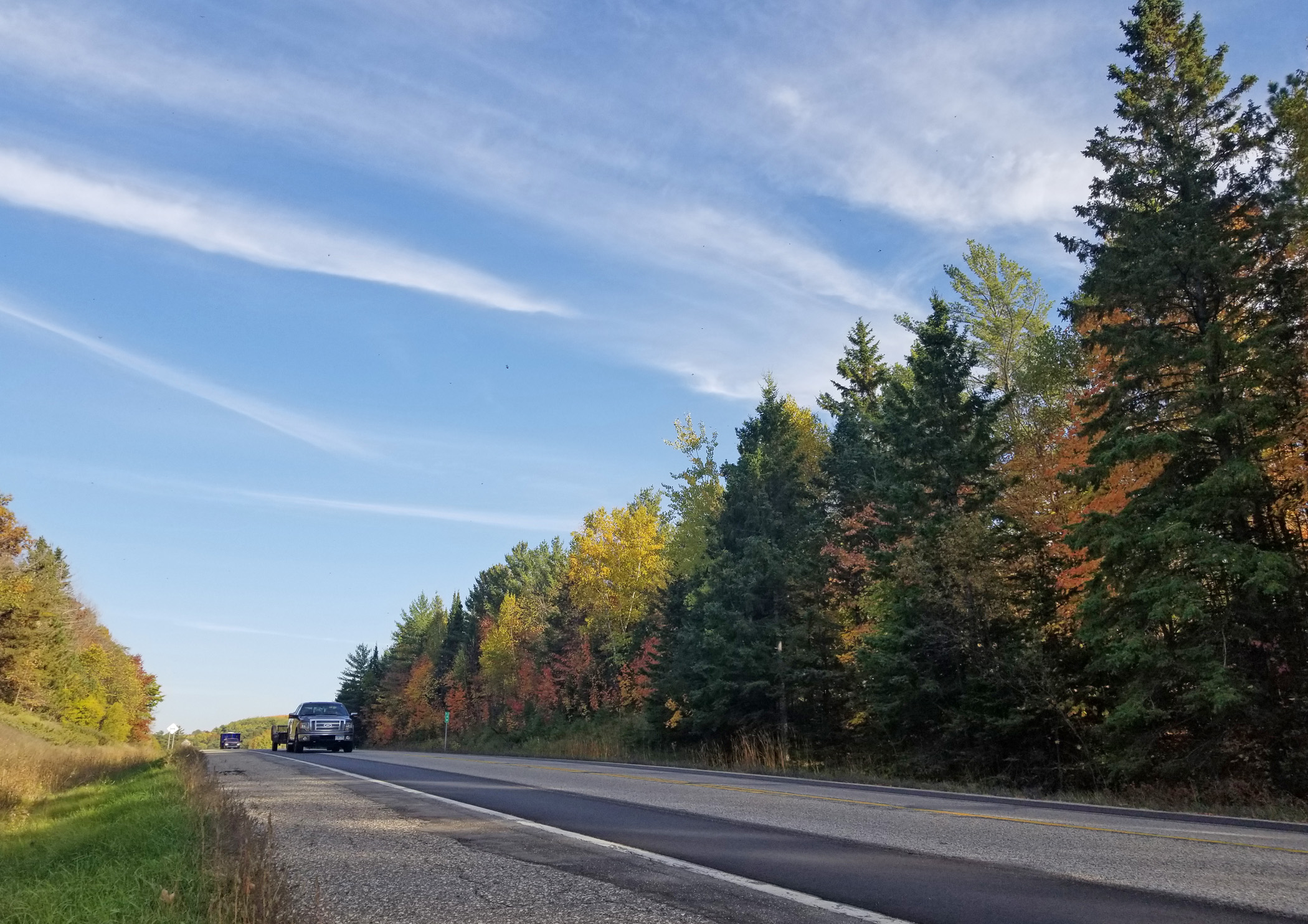 Visitors will see remarkable changes in vegetation in a relatively short distance as you drive through prairie grasslands from the west to deciduous forests and coniferous forests as one travels east along the byway. Look for the Showy Lady's Slippers in June along the south side of Hwy 34, prevalent from Height of Land Lake area to east of Snellman. Admire the stands of mature red and white pines as their boughs are laden with snow in the winter on this video. Watch this drone video to see the deep green conifer spires jut among colorful hardwood leaf foliage in the fall. Take a break among the majestic pines at the wayside rest west of Osage.